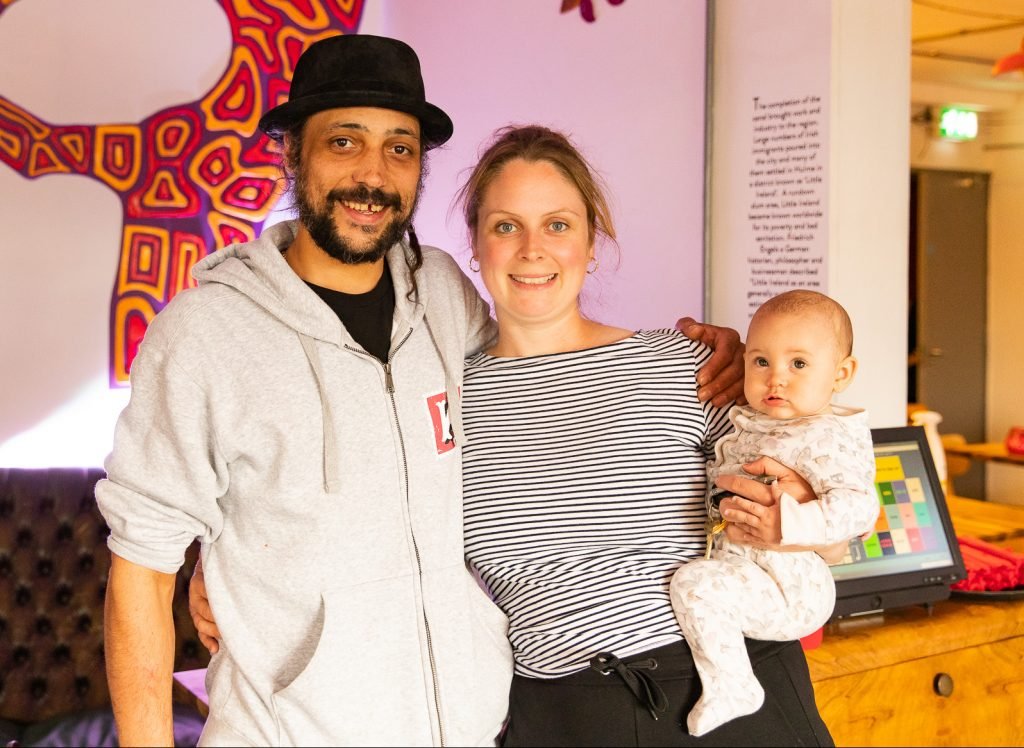 Kim's Kitchen is a new independent cafe and bar in Hulme on the southern outskirts of Manchester city centre.  The cafe is owned and operated by local people who recognise and appreciate the importance of a social hub for the community.  This is the place to come and meet people of all heritage and background to share, discuss and unite with ideas of positivity.
We have created a safe and functional environment for people to enjoy food, drinks and music in a clean and tidy environment. 
We offer fair and meaningful employment for local people.  
The space shall be used to encourage and promote local projects and activities, for example offering wall space to artists who need somewhere to display their works for sale, or stocking products made by local people.
We have developed a fund-raising formula to allow us to offer support to local charities and support networks by selecting popular products from our menus and putting an amount of the profit for said items towards the fundraising pot which goes to our selected charities.  For example, 10p from every brew we sell goes to Venture Arts, a local charity helping people with learning disabilities reach their full potential through visual arts and culture. 
We can not repair the world overnight but we can make a difference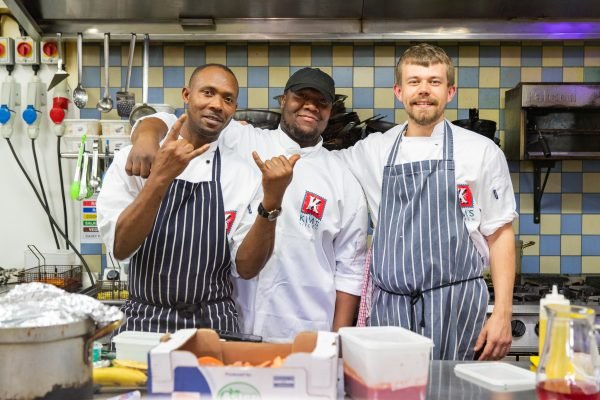 Locally sourced quality produce is something we pride ourselves on, We have carefully selected a range of suppliers, often direct with the farmers who offer the best of what there is to offer.  Kims Kitchen is proud and happy to serve this community with quality and varied food and drink in a clean and safe environment with an enjoyable atmosphere.  
All of the artwork displayed throughout the space has been created locally,
We are also able to offer home deliveries if you are fortunate enough to live within a two mile radius of the cafe (Except Fridays & Saturdays). Otherwise you can order and collect from the convenient walk-up hatch located at the front of the building.